ACCESS MAT DELIVERY & INSTALLATION WITH GFI SOLUTIONS
GFI Solutions is Canada's leading source for site access solutions, including exclusive Canadian distribution of Sterling Solutions' range of TerraLam® CLT access mats. We're proud to offer clients in the oil & gas, construction, renewable energy, petrochemical, mining, other related sectors, full-scale services, including delivery and installation of all rented and purchased mats, country-wide. With 24/7 support, a knowledgeable team that you can count on, and a dedication to excellent customer service, GFI is your first choice for site access needs.
Save On Delivery, Gain On Quality
In addition to an enhanced life cycle (3-5 times) that of traditional bolted mats, Cross Laminated Timber (CLT) can save up to 40% on labour and up to 60% on installation and delivery. Why? The unique composition of CLT mats (more on that below) results in a lighter, tougher, product that can easily transport far more per load than other matting products. This means that not only are you able to get the mats you need at a cheaper cost, but you can rest easy knowing you have the best option for the job, no matter the application.
GFI delivers mats all across Canada, including both the west and far eastern provinces all year-round, meaning you'll always have the products you need on hand.
Meet The New Site Access Champion
Whether you've used access mats for countless applications previously or are on the hunt for a new kind of solution, you've likely come across CLT mats on your search. Cross Laminated Timber matting is a relatively new addition to the site access field and has taken the market by storm thanks to the superior performance of their matting products. In contrast to traditional oak and bolted mats, CLT products are created by bonding alternating perpendicular layers of wood with an environmentally safe adhesive to create each mat. The end result is solutions that disperse the weight of each load throughout every inch of the wood to provide superior support, alongside long term performance that just won't quit.
CLT Access Mats at GFI
GFI Solutions distributes site access products throughout the Western Canada region, as well as nationwide. Our team of experts offers our customers access to 24/7 rental and sales service, as well as mat washing, installation, turnkey services, and more.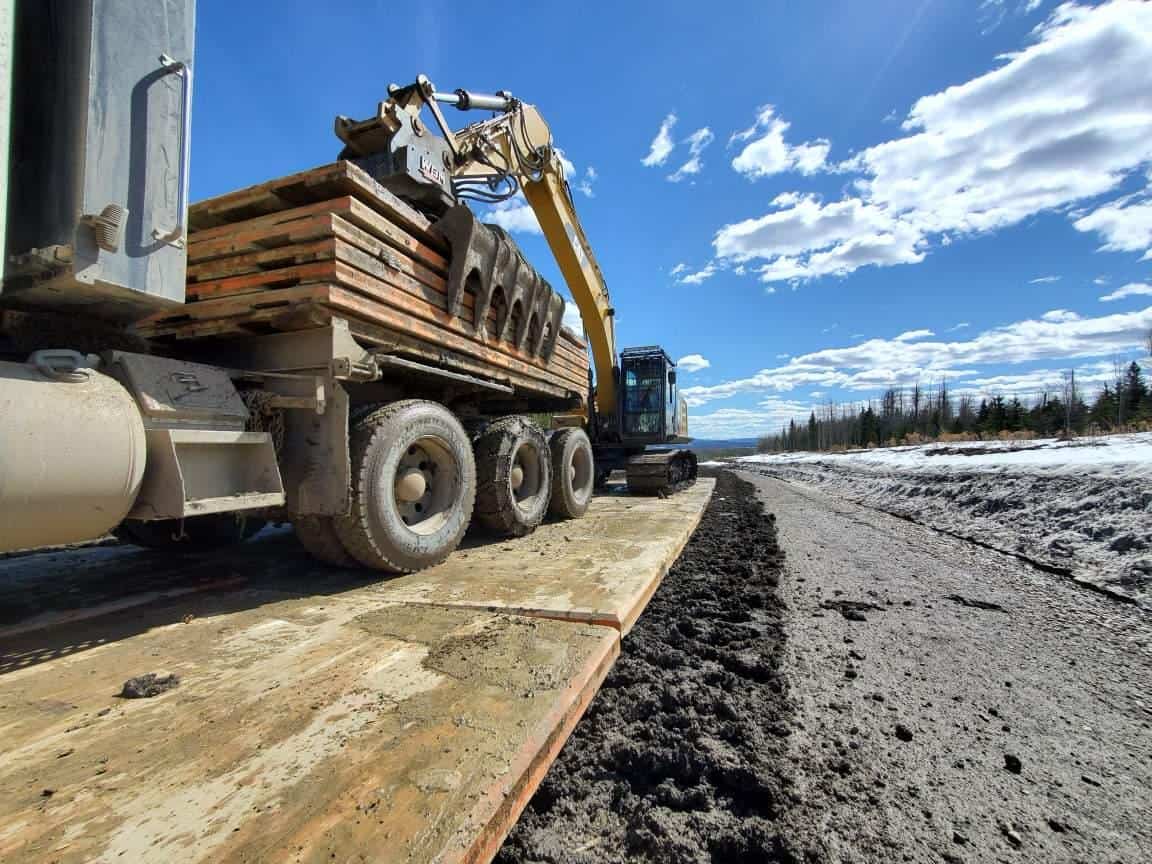 Learn more about our products, including TerraLam® CLT mats