GFI: SUPPLYING THE POWER SECTOR AND MORE WITH SUPERIOR ACCESS MATS
GFI is Canada's leading solution when it comes to finding the best access mats for your job site, no matter the application. From building temporary roads that conquer the Canadian landscape to access bridges, crane platforms and more, our inventory stocks the top site access products you can depend on. With a diverse range of CLT mats readily available for installation and delivery 24/7, 365 days a year, as well as extensive services including mat washing, inventory management, and even turnkey solutions, you can count on GFI to have you covered for all your on-site needs.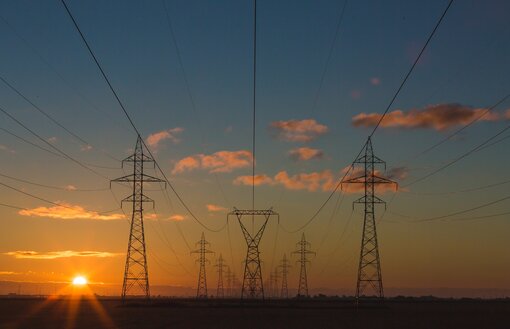 FAST DELIVERY, NO DELAYS
With decades of industry experience backing our team, we know how important it is to have access to the right tools when it matters most. We're committed to providing round-the-clock support, and to supplying you with access mats that stand the test of time. 
WHY CHOOSE CLT?
Tired of the headaches and high cost of traditional bolted mats? CLT is here to save the day. Designed to improve on the standard of the past, Cross Laminated Timber mats are created using an innovative process that involves bonding alternating perpendicular layers of wood with an environmentally safe adhesive to form the finished product.
Unlike other mats, CLT mats are able to flex under the weight of heavy loads, which allows them to handle strain without snapping. Despite weighing significantly less (nearly 40%) than their traditional counterparts, heavy-duty CLT stands up to the tasks faced by the power industry, including serving as rig and crane mats as needed.
PARTNER WITH GFI
GFI Solutions offers full-scale safe site access solutions for Canada's power sector, as well as the construction, oil & gas, mining, forestry and related industries. Our inventory is regularly restocked to ensure we're always ready to meet your needs and features multiple sizes, thicknesses and can accommodate custom specs upon request. For all of your temporary pathways, rig mat, and general access mat needs, GFI is here to help.
Learn more about our products, including TerraLam® CLT mats