Don't let ditches, rivers, and other inconvenient landscape gaps slow your project down! Trust GFI Solutions' TerraCross 56 access bridge to help you safely and efficiently navigate your site. Learn more about GFI Solutions' TerraCross 56 access bridge below!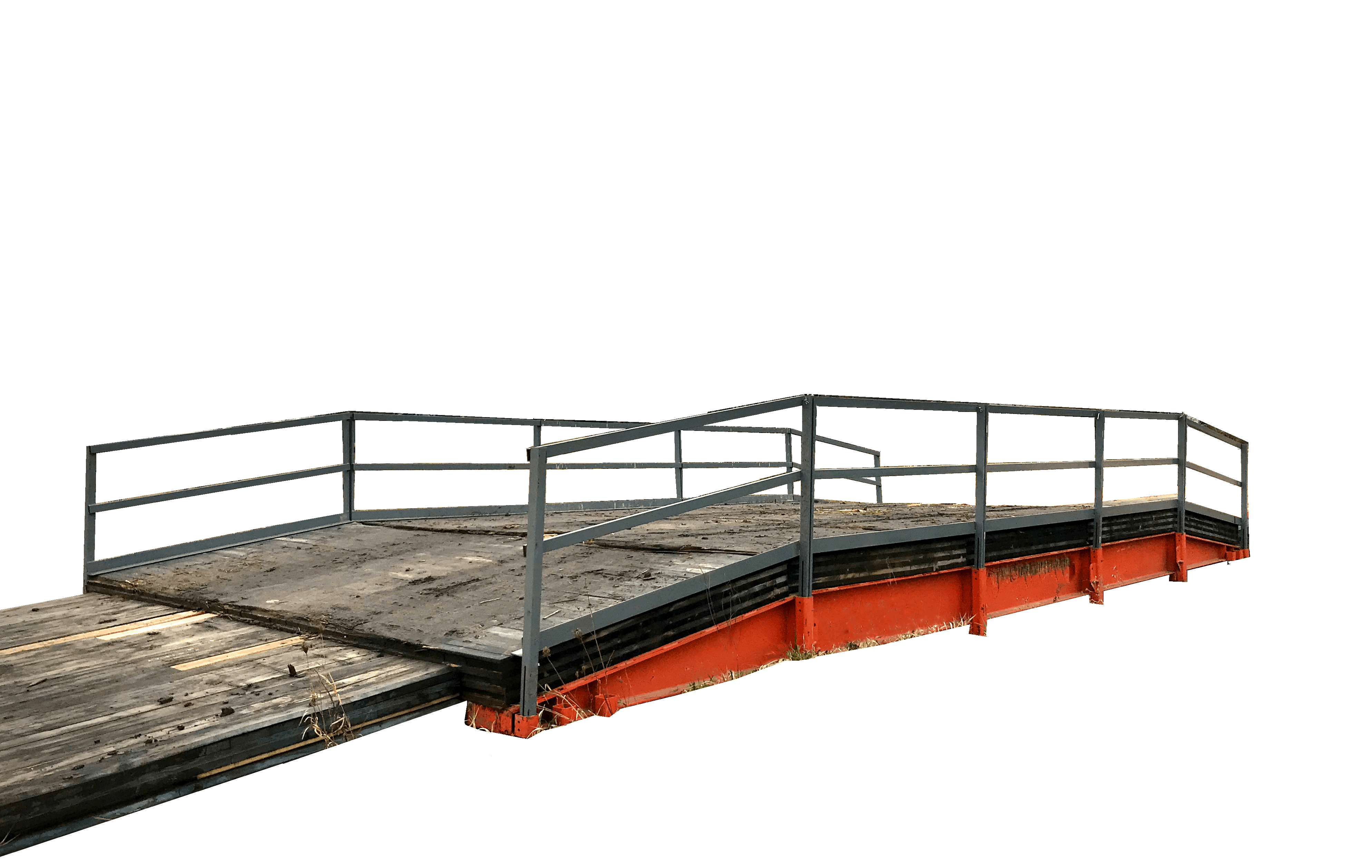 Bridge Any Gap with Ease!
The TerraCross 56 is a safer alternative to field bridging as it is a fully engineered system manufactured with structural steel and compatible with whatever matting equipment your site uses. GFI Solutions' TerraCross 56 access bridge is a dependable access solution for numerous industries, including the oil & gas, power, mining, and construction sectors. As Western Canada's leading source of site access solutions, GFI Solutions proudly carries a comprehensive inventory of TerraCross bridges. With 24/7 sales service, rentals, delivery, installation, mat washing, and more available at GFI Solutions, we are your one-stop shop for all your access solutions needs.
Lightweight and Durable
GFI Solutions' TerraCross 56 access bridge is easy to transport and install. This access bridge is ideal for various environmental hazards, including rivers, creeks, and ditches—the TerraCross 56 features four structural steel weldments, which provide the bridge with incredible strength. At the same time, the OSHA-compliant handrails provide your crew with additional protection. Moreover, the TerraCross 56 bridge is geotextile compatible, which helps keep debris from your equipment from leaving the bridge and potentially contaminating the water below. Overall the TerraCross 56 access bridge is lightweight and portable, allowing for lifting with only a mid-sized excavator or similar equipment. With options to easily integrate the TerraCross 56 with your current matting solutions, this access bridge is a top choice for safety and convenience. Additional specifications regarding the TerraCross 56 include the following:
Specifications: 
TerraCross 56
Weight Limit: 65 tons
Maximum Spanning Distance: 50′
Total Length: 56′
Matting: TerraLam® 500 bearing mats and TerraLam® 700 decking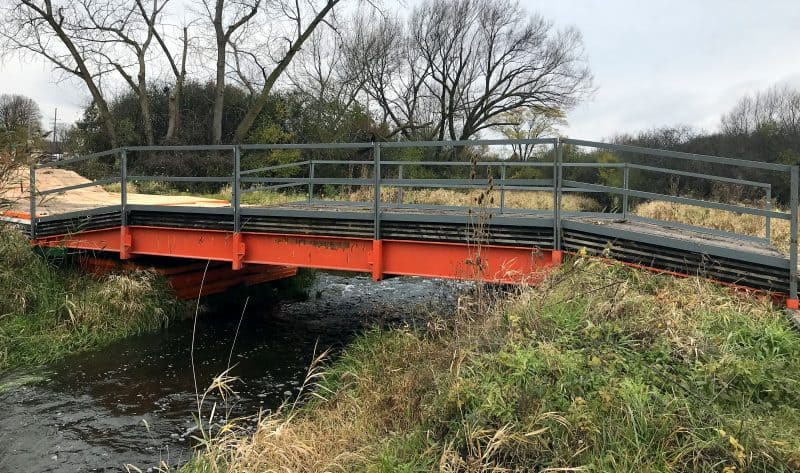 Your Exclusive Distributor for Access Solutions
At GFI Solutions, we are proud to be your exclusive Canadian distributor for TerraCross access bridge and more. While we are headquartered in Whitecourt, Alberta, GFI Solutions can efficiently distribute the access products you need throughout Western Canada and nationwide. Our access solution experts and in-house engineers are here to provide outstanding round-the-clock services and support. We have an expansive inventory of exceptional access products such as TerraCross Access Bridges, TerraLam CLT Mats, and more. GFI Solutions is here to ensure you have the access products you need to navigate your site safely.
Learn more about the TerraCross 56 and how we can help your site with its access needs!