Are you facing difficulty navigating across bodies of water, ditches, uneven terrain or any other topography challenges at your worksite? Unfortunately, Canada's ever-so-changing landscape can create many obstacles for your crew and machinery and can often cause unnecessary delays in your project. Many industries rely on temporary bridges to help them overcome unstable terrain and costly delays by creating a safe passageway for pedestrians, vehicles and heavy equipment. Learn more about temporary access bridges below!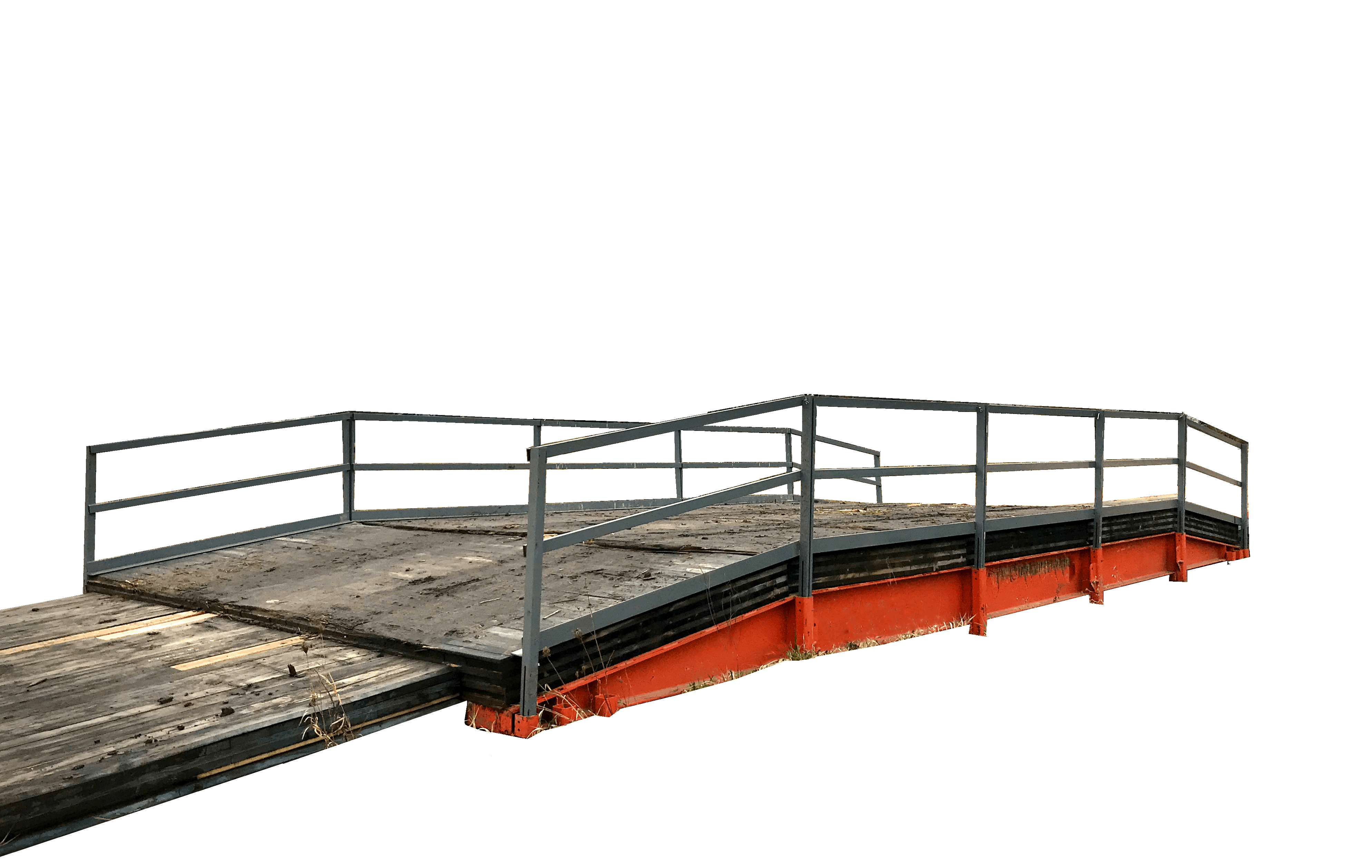 Lightweight and Cost-Effective Solution
As Canada's leading supplier of site safe access solutions, GFI Solutions' temporary access bridges can provide safe and efficient access to vehicles and pedestrians throughout your worksite. Our TerraCross 40 temporary bridge is not only quick to deploy but it's also delivered on a single truck, cutting down your transportation and assembly costs. Manufactured using innovative technology, GFI's temporary access bridges are engineered to be a lightweight and cost-effective solution ideal for crossing ditches, water and a wide range of environmental obstacles.
Efficient and Safe Crossing
AWith GFI Solutions' temporary access bridge, you can safely and efficiently move your crew and equipment across many environmental hazards. Our TerraCross 40 is a safe alternative to field bridging as it's engineered with structural steel that can be installed with matting equipment on your site. Featuring our TerraLam 700 CLT mats, the TerraCross 40 can support weights up to 100 tons! Our TerraCross bridges are designed to offer your crew and machinery safe access to your construction, excavation and drilling sites. They are engineered to withstand all the demands of your project.
Specifications: 
TerraCross 40
Weight Limit: 100 tons
Maximum Spanning Distance: 35′
Total Length: 40′
Matting: TerraLam® 500 bearing mats and TerraLam® 700 decking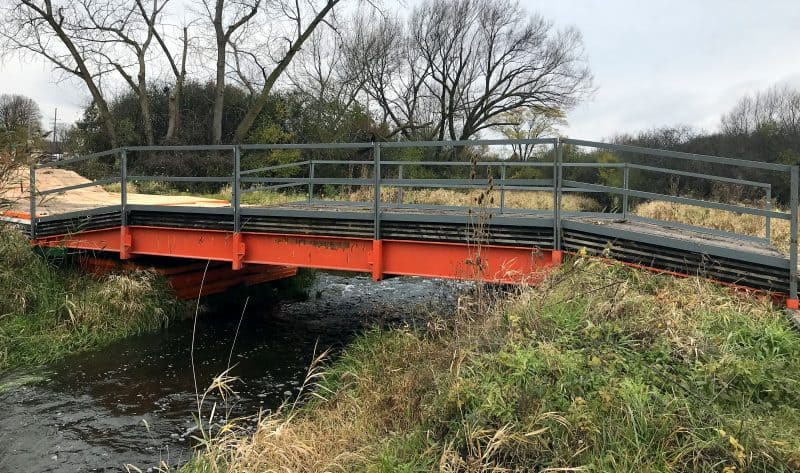 Canada's Leading Distributor for Access Solutions
We are proud to be Canada's leading provider of lightweight and cost-effective access solutions! Our extensive inventory features various access solutions, including traditional access mats, CLT access mats, rig mats, crane mats and more! At GFI Solutions, we offer access solutions that are lighter, more durable and more cost-effective than competitors. We have partnered with hundreds of customers across Canada on multiple projects, including oil & gas, construction, mining, petrochemical and forestry projects.
Temporary Access Solutions with GFI! 
We understand how vital temporary access solutions are for your worksite, which is why we offer a range of access solutions to all our clients, including turn-key services, cleaning, inventory management, delivery and installation, planning and consultation and more! Contact our 24/7 service and support team at +1 (833) 434-6287 or fill out our online form, and one of our experts will contact you as soon as possible!