CRANE MATS AT GFI SOLUTIONS
If you are in the construction, oil & gas, petrochemical, renewables, or other related industry, access matting solutions are essential to protecting your site, equipment, and facilitating the safe transport of materials to and from your location. As Canada's leading distributor of access mats, as well as the nation's exclusive source for Sterling Solutions' TerraLam® access mats, GFI Solutions offers site access solutions you can depend on.
Known as one of the top choices available on the market, TerraLam® mats are constructed using CLT methods which allow them to stand up to the demand of cranes and rigging without cracking or failing. Trusted by companies all across the nation, GFI is here to ensure that TerraLam® always has your back.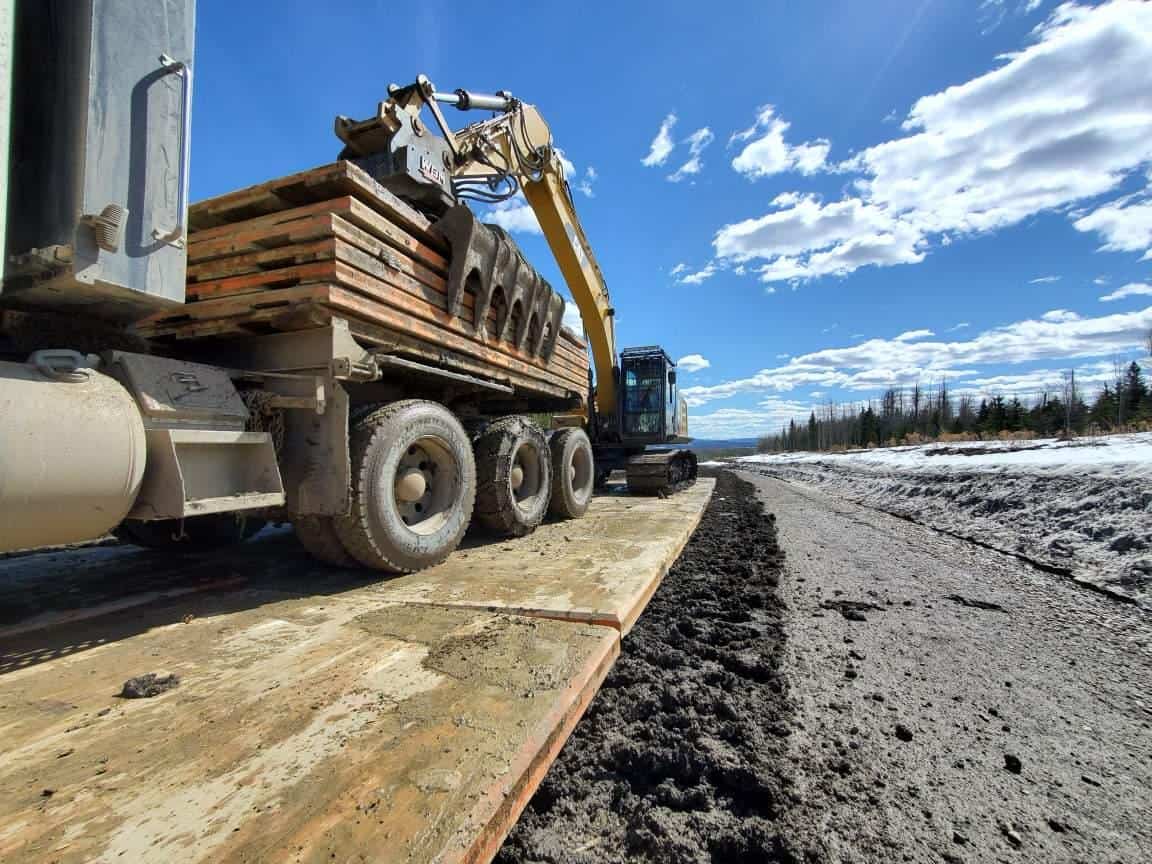 TERRALAM® MATS TOUGH AND DEPENDABLE
Tired of dealing with heavy bolted mats that cost a fortune to ship? TerraLam® mats are here to help! Crane mats are designed to both serve as a makeshift roadway for remote job sites, but also to protect the environment and heavy equipment from damage. Tough enough to stand up to the demands of uneven terrain and shifting weather patterns, TerraLam®'s 500 series uses innovative CLT designs to create a product that stays strong under pressure and performs flawlessly time and time again.
MAKE THE CHANGE TO CLT TODAY
Unlike traditional bolted mats, Cross Laminated Timber (CLT) mats are constructed using a process that bonds planks together with a special adhesive that allows the mat to flex and evenly distribute weight, even when confronted with heavy loads. This flexibility allows for superior performance, as well as a much longer life cycle that saves you time and money while also granting peace of mind.
Core benefits of choosing CLT mats include:
High impact resistance and durability.
Increased life span (3-5 times that of traditional mats).
Glue lamination and wax sealed on all 4 edges of the mat make it less vulnerable to moisture and rot.
Able to withstand the Canadian climate, all year-round.
Solid matting top reduces tripping hazards, as well as the tired damage to vehicles.
Lower shipping costs due to the lightweight nature of the mats (up to 60% more load capacity), and more.
CLT Access Mats at GFI
GFI is proud to be a full-scale solutions provider for the site access industry. Our team offers customers access to 24/7 rental and sales service, as well as mat washing, installation, turnkey services, and more. Learn more about our products, including TerraLam® CLT mats by contacting our team today!
Learn more about our products, including TerraLam® CLT mats